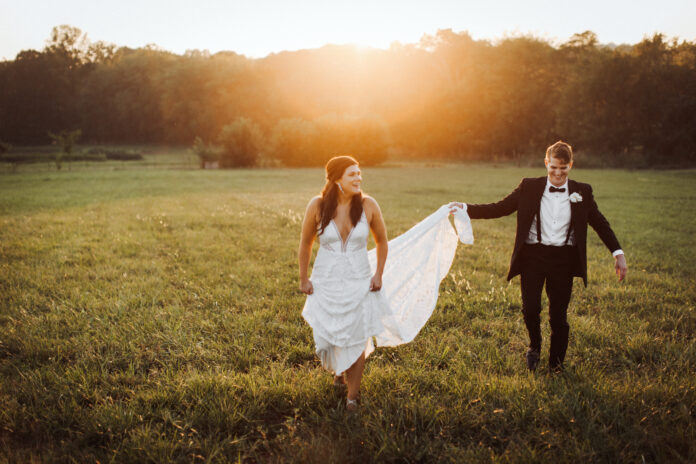 As I sit down to write this blog post, I cannot help but be so grateful to have had these two as my clients. COVID-19 has hit the wedding and event industry extremely hard. All of the cancellations, rescheduling, last minute changes due to government restrictions are tough to deal with. Jamie and Tucker honestly handled everything COVID threw at them with such grace, understanding, and love!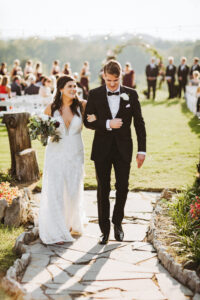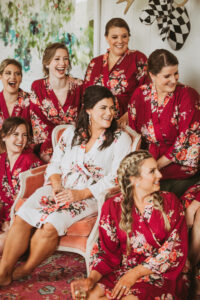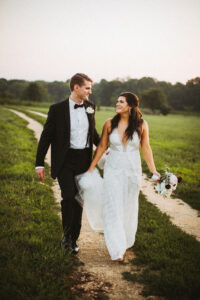 Jamie and Tucker's original wedding date was set for May 23rd, 2020. With Nashville shutting down around them, they made the difficult decision of postponing to August 15th, 2020.  All of their vendors were very accommodating with this date change and it seemed to be such an easy and smooth transition. As their new wedding date closely approached, Nashville seemed to be opening back up. We move to Phase 3 in the reopening plan and all signs pointed to their wedding at the original venue to go off without a hitch! Of course if we have learned anything in 2020, it is that nothing is for certain! A few weeks away from the new date, Nashville moved back a phase and there was an order put in place stating that no more than 25 people could gather. Jamie and Tucker decided they wanted to get married on August 15th, even if it was not the original wedding we had been planning! They were ready to be married! Luckily, we were able to move venues outside of the county Nashville is in! Jamie and Tucker made another difficult decision of cutting their guest count to wedding party and close friends and family only. It was not the large wedding we had been planning for, but it was even better!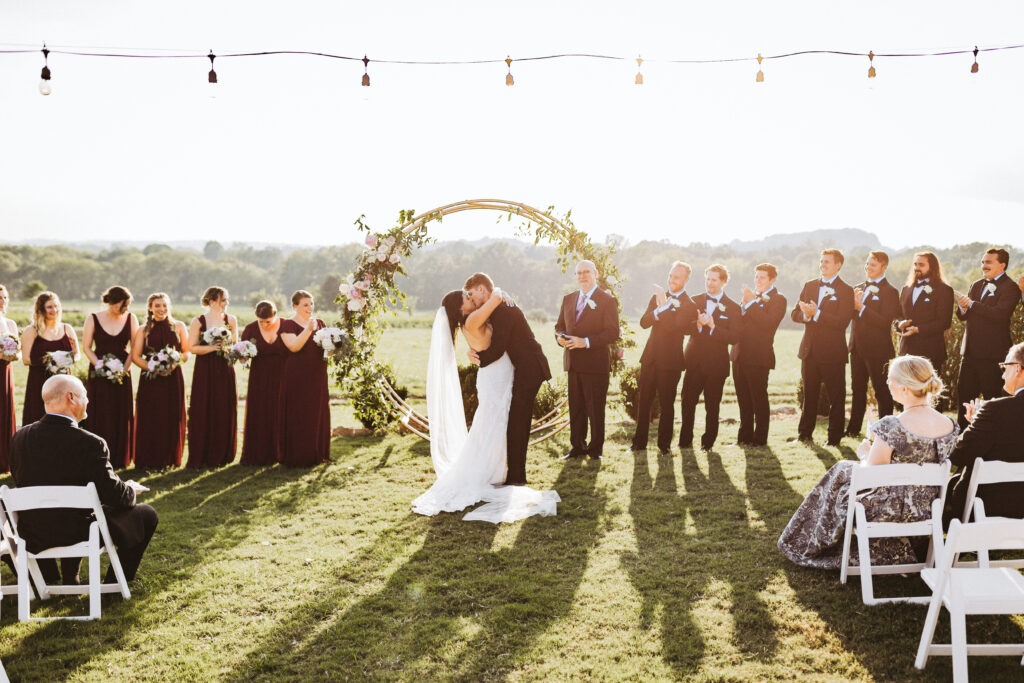 Jamie and Tucker ended up typing the knot on Aug. 15th, 2020 surrounded by their closest friends and family at Allenbrooke Farms! It was such a beautiful day complete with an amazing sunset over the rolling hills of Tennessee.  It was an intimate ceremony with a majority of the guest count standing up there with them as their wedding party. Her bridesmaids wore a stunning burgundy color that really popped against the green grass and blue sky behind them.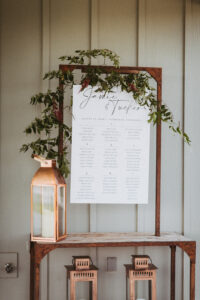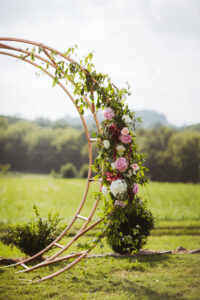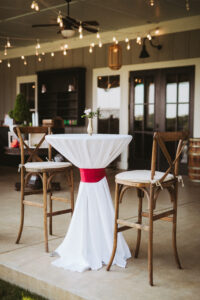 Their original wedding venue was set to be completely outdoors. I wanted to make sure we still incorporated outdoor elements into the now indoor reception. We did this by adding greenery to the hanging chandeliers and changing up the centerpieces to taller arrangements that helped bring the outdoors inside!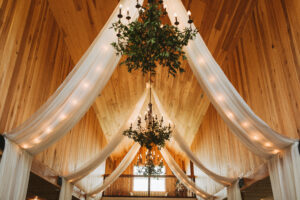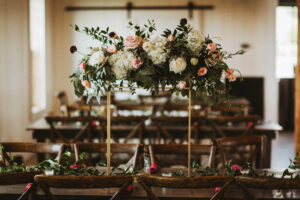 The entire night was filled with love, laughter, and dancing! Each and every single guest was so happy to be able to be there celebrating Jamie and Tucker! As hectic as this planning process was, I have to admit it was one of my favorites! Jamie and Tucker, I cannot thank you enough for trusting me with your big day!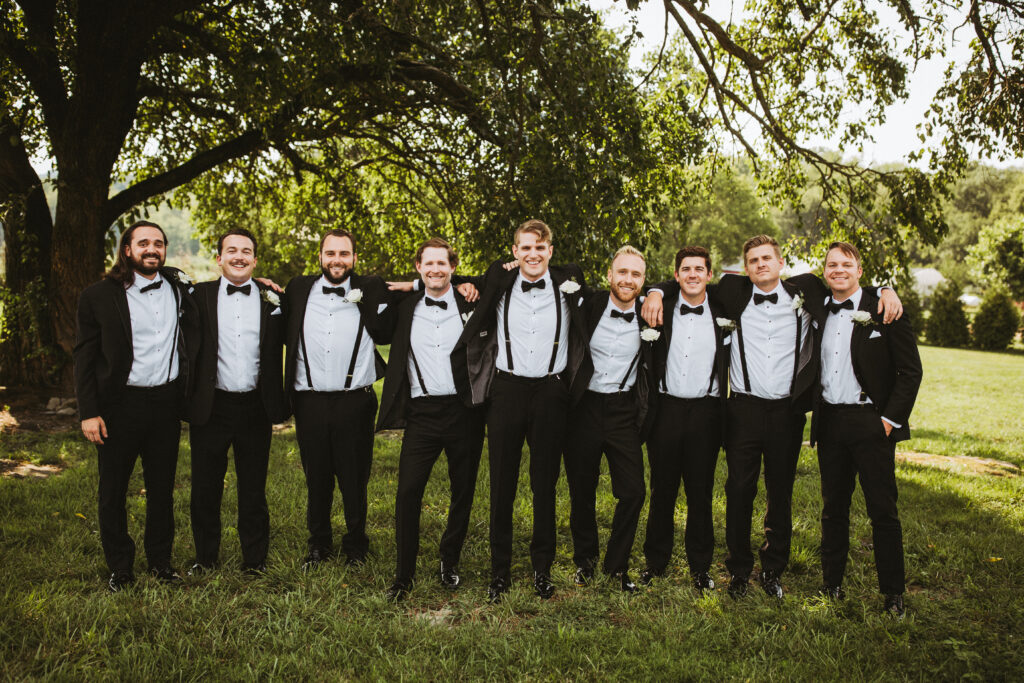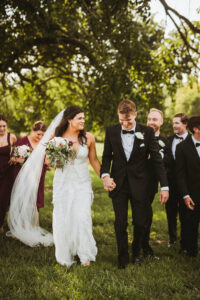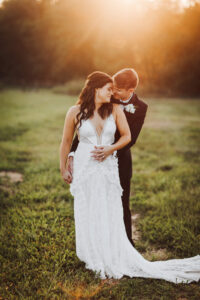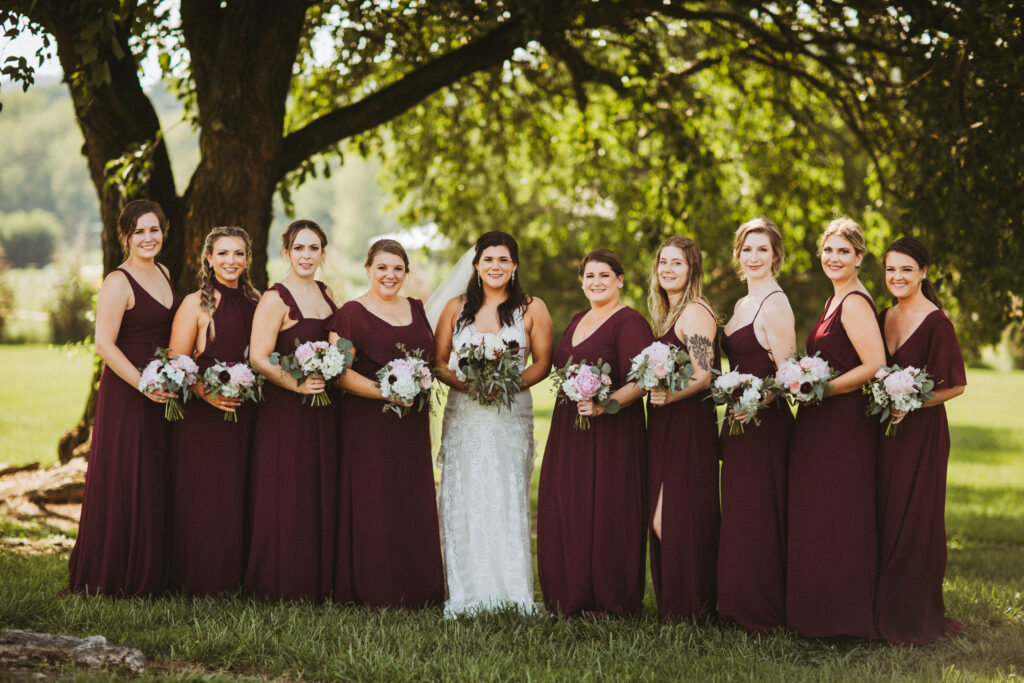 Special Thanks to All of Our Vendors!
Planning & Design: Olive & Ivy Events
Photography: Cody & Allison Photography
Venue: Allenbrooke Farms
Flowers: LMA Designs 
Hair & Makeup: Hunter Paige Salon
Catering: Chef Penelope's Catering
Rentals: Music City Tents and Events
Lighting & Drape: Nashville Audio Visual
Band: 30 Vice